Seasoned, Experienced, Globally Deployed Security Personnel.
AMMO-TECH INC was founded on the principle of providing world-wide ammunition, UXO, IT management and engineering as well as Security expertise. Our pool of personnel, many of which are retired military, understand and have been involved in today's changing and challenging global environment. Our personnel are ready to respond and provide the type of professional services and training required by DOD agencies as well as those in the private sector.

More than 10 years experience providing major IT functions.
Our Information Technology personnel have a wealth of experience in both mainframe and distributed environments. Let Ammo-Tech assist you with meeting your OS, middleware, programming, database, and web development needs.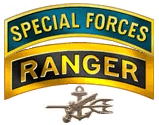 Globally-Deployed Security Personnel
With over 40 years of combined military service, have the expertise to meet all of your security service needs. Our security staff includes many retired Special Forces, Navy Seal, Ranger and law enforcement personnel. We provide a wide range of security services, such as personal security detail, executive protection and government facility security services.



World-Wide Ammunition & Unexploded Ordnance Expertise.

Our highly trained staff has world-wide experience managing ammunition assets. Ammo-Tech's seasoned UXO professionals can provide you with Remediation, Demolition, UXO safety and Project Management service




Ammo-Tech, Inc.

Smithfield, North Carolina
Telephone: 919-550-9402
FAX: 321-821-0201